Mako Products
SUPPORT SYSTEMS FOR SCREED RAILS and STRUCTURAL ELEMENTS
MAKO products provide exact elevation control for concrete slabs and structural members. Our products can be used in a variety of combinations to suit your every job.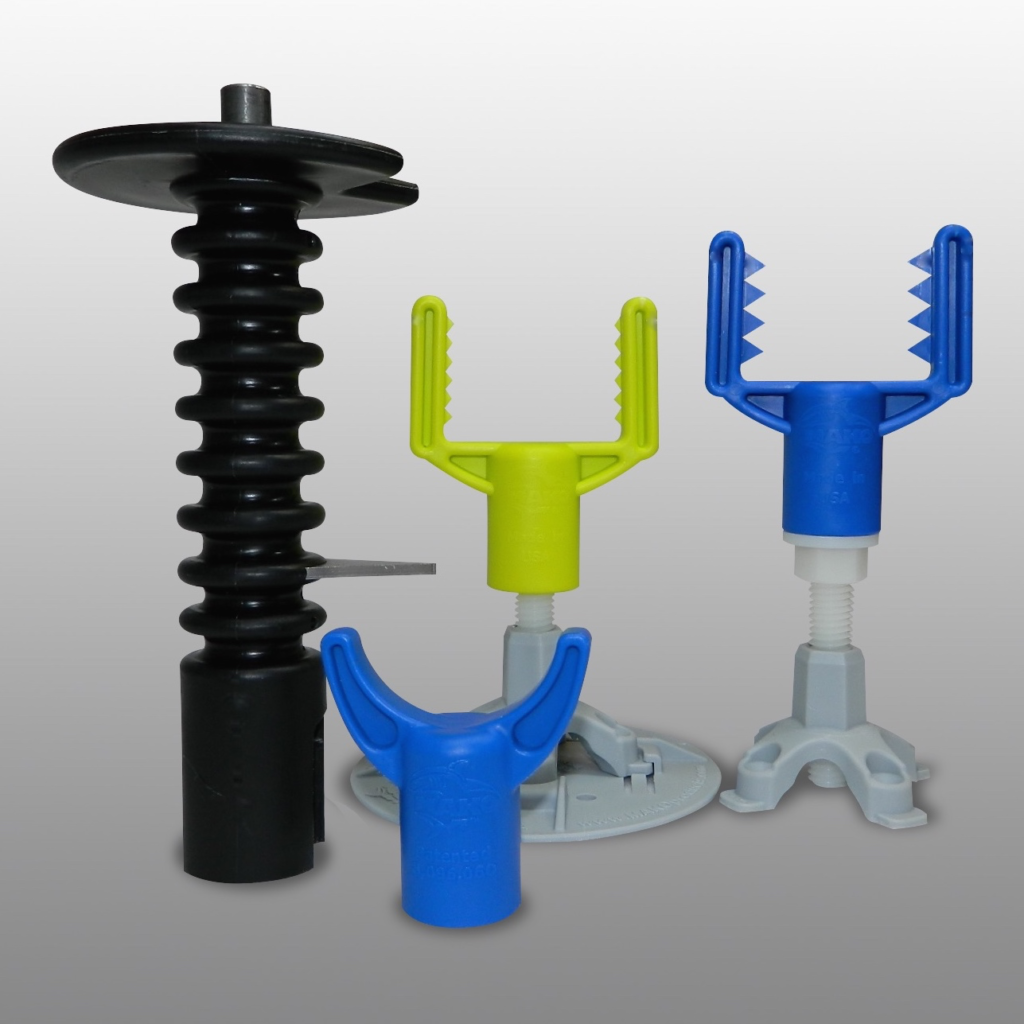 The MAKO systems consists of:
1. MAKO Driver
2. FinCap Screed Chairs
3. FinStands
4. Nylon Threaded Rod
5. Nylon Hex Nut
6. Nylon Flat Washer
How To Use MAKO Screed Support Systems
MAKO Driver and FinCap Screed Chair Installation for Slab-on-Grade
MAKO Support Systems – FEATURES & BENEFITS
Elevation Control by MAKO
For more information check out the Mako Products website
If you're looking for a better solution for your concreting work, give me a call to discuss the Lura Roller Screed and supporting Mako products.